UPDATE - 14/05/20 - Covid-19 - our advice to you is to NOT book holiday accommodation or camping at this current time as sites may not be able to honour your booking and may not be covered by their insurance to refund your booking, you may be left out of pocket. We understand that you may want to book a holiday, but booking anything in the current climate is so uncertain, that our advice is to not make bookings for the coming months.
Accomodation is still unable to open under the current guidelines. It may be possible to open some accomodation from July 4th, however this is subject to infection rates staying low and sites being able to meet the government guidelines. We have decided that as a site we will NOT be taking any further bookings until we are sure we can honour those bookings and can operate in a safe manner for us and you the customer. The health and safety of everyone is paramount to us as a business in these trying times.
If we are able to open from July, we will firstly be honouring existing bookings for July and August or those who have chosen a full value voucher. Anybody who has a booking who would like to have a full value voucher or to move the date until 2021, who has not yet being affected by the current UK lockdown can do so free of charge. This message will be updated when we feel we are able to accept bookings again and any special measures that are in place on site.
- - - April and May customers have all been contacted and issued with the relevant voucher or refund, please contact us if you are unsure info@breaksfoldfarm.co.uk - - - June customers will be contacted in the coming weeks.
If you are a holiday lettings or Air BnB customer, you can cancel your booking at this time to receive a full refund of all funds, including your deposit.
You will be offered either a full value voucher, which can be used against any accommodation or in our cafe Flock to the Fold, valid for 18 months, with no charges or supplements to pay to use in the future (which will potentially be extended up to 2 years) or a refund if required, if your booking is affected. In accepting a full value voucher you are helping us to safe guard the future of the business, but equally we do understand if you would like a refund, but please bear with us as there may be delays in our ability to offer a full refund.

Thank you for your understanding at this very strange and difficult time. We really hope to welcome you back to Breaks Fold Farm at some point in the hopefully not to distant future.
Stay safe all our lovely customers.
Best wishes
Richard and Louise


Welcome to Breaks Fold Farm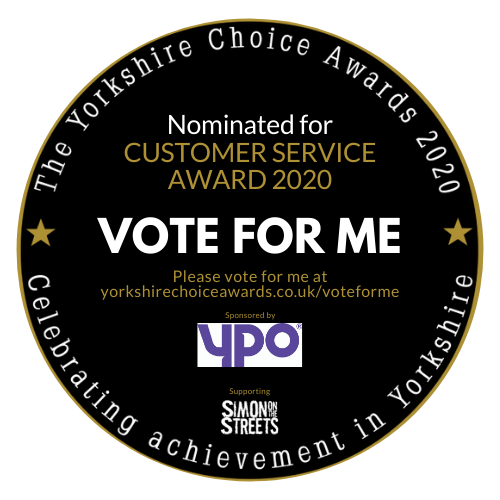 Breaks Fold Farm is the perfect base from which to explore the Yorkshire Dales, Nidderdale AONB and the Washburn Valley. You can find our farm on the edge of the stunning Thruscross reservoir with excellent access to a multitude of local attractions and outdoor activities. Our farm is a working, traditional Yorkshire hill farm with sheep, cows, horses and hens, not to mention the huge amounts of local wildlife.
Ideal location for those wishing to walk for miles in stunning surroundings, but also suited for those who would rather see all the nearby attractions. Fishing is also available in the valley, please look on Yorkshire Water's website for information on how to get a permit.
New Cafe Bistro Flock to the Fold open from 02/11/2019, serving quality local produce and wood fired pizza. All welcome.
Coming into the area for the famous Great Yorkshire Show? We are situated a 20 minute drive from the showground and are happy to accomodate show visitors, competitors and traders
Dogs welcomed on the campsite and Caravan CL.
Freedom camping club affiliated, non-members welcomed.
Our accommodation comprises of a campsite and guest room so our guests have a choice of how they'd like to stay.
Our location is perfect for a quiet getaway in a rural setting.
Find out more
Things to do